July 2020 Top HVAC Stories
Here are important HVAC stories for the month of July 2020.
Top HVAC News July 2020
Topics include HVAC maintenance, most efficient equipment options and tips for saving money.
The Best Affordable Gas Furnaces
This is a good time of year in northern climates to buy a gas furnace. Why? Because HVAC companies are slower than during cold-weather months, so some are hungry for business.
Here are the best gas furnaces that start at a price less than $2,000 plus installation. Four of the six in the list are 90% to 96% efficient, so they are ideal for regions of the country with cold weather – Zones 5, 6 and 7. Even in warmer climates, installing an Energy Star gas furnace reduces energy costs and is better for the environment than an 80% furnace.
If you want a super-efficient, high-performance gas furnace, they're discussed here. They are all on Energy Star's list of the 2020 Most Efficient Gas Furnaces.
Whichever way you go, we recommend getting estimates from several reputable contractors in your area. Let them know they are competing for your project. The contractors in our 3 Free Quotes program are prescreened, licensed and insured.
A Warm End to Summer
NOAA / The National Weather Service is forecasting an average to warmer-than-average August into October. Here are maps for temperatures and precipitation. The rest of the details are on this page.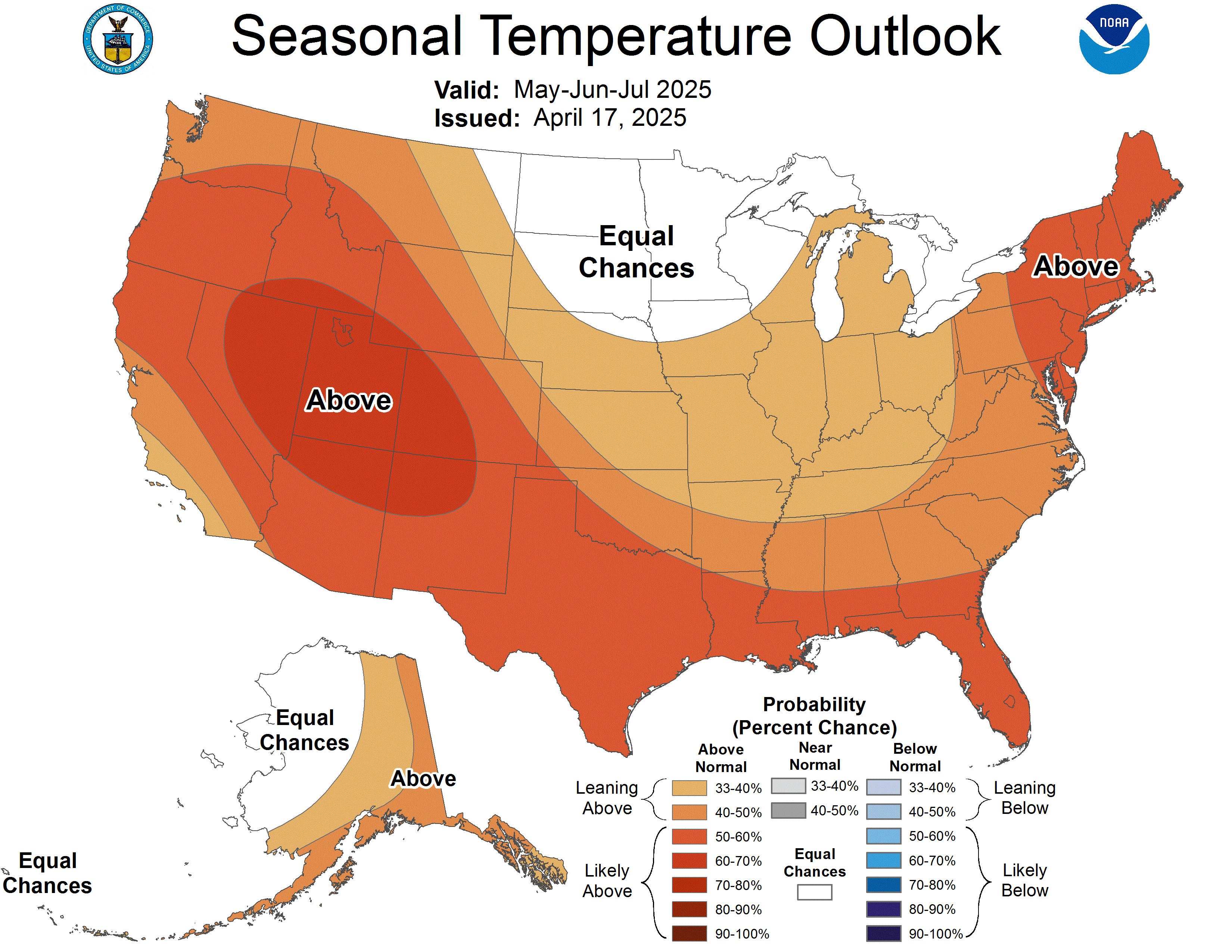 Has your Heating and Air Conditioning Equipment Been Maintained?
First thing to know on this topic is that most HVAC manufacturers require ongoing maintenance to keep your warranty from being voided. For example, Heil's heat pump warranty states this in the Conditions: "Proof must be supplied that the equipment has been properly maintained over the life of the warranty, i.e., a Minimum of once-a-year maintenance."
That's right. Fail to have your heat pump cleaned and serviced annually, and when the compressor fails in year 8, you are out of luck. Warranties for furnaces and other HVAC equipment are similar.
Note – Heil's warranty is the same as those for all ICP brands – Day & Night, Comfortmaker, Keeprite, Tempstar and others. Plus, ICP is owned by Carrier, so you'll find similar language in Carrier and Bryant warranties.

In fact, almost all brands have similar language.
The bottom line, take seriously the annual maintenance of your heating and air conditioning equipment to avoid having the warranty voided.
What's Better? Ductless vs Ducted Heat Pump
We came across a clear, concise explanation of the differences between a ducted heat pump and a ductless heat pump, aka a mini split heat pump. Here are the differences, pros and cons of each and good advice on which might be right for your home, addition or outbuilding.
Save Money on your Propane or Home Heating Oil Costs
Here is sound advice that could save you significant money to heat your home this coming winter. And now is a good time to explore fuel costs for Winter 2020-2021.
More Stories in August
Bookmark WebHVAC if you liked this page, and consider checking back in about a month for the August 2020 Top HVAC Stories!
Need System Advice or a Free Quote?
We've Got HVAC Pros Ready to Help!