Most Energy Efficient Gas Furnaces 2020
We often have buyers asking us: Which companies have the most heat-efficient gas furnaces available? How much do they cost? How can I be certain their products are efficient?
All of these are great questions, which we have readily answered for you here in our list of 2020's most energy-efficient gas furnaces.
Before we begin our list, we would like to inform you that if you're currently planning on buying a gas furnace but don't know what to look for, you should visit our Gas Furnace Buyers Guide 2020. It will help you navigate the furnace size, efficiency, and capacity that best fits your home and budget. 
High Demand for Efficient Furnaces
Gas furnaces are made to be more heat-efficient every year as consumers demand better climate control and better heating. With furnaces already reaching 95% and higher Annualized Fuel Utilization Efficiency (AFUE), this means:
A homeowner replacing old furnaces can reduce energy cost by as much as 25%.
Even consumers in moderate climates are choosing heat-efficient furnaces to reduce carbon emissions.
Pro note: Furnace energy-efficiency is measured by AFUE. If you are unfamiliar with this, AFUE is similar to gas mileage for cars. A furnace that is 95% AFUE uses 95% of the gas it burns, losing the 5% left over with combustion gases. Some products are made to be more efficient by drawing heat from the moisture byproduct.
Two Integral Components for Furnace Efficiency
These are,
Secondary heat exchangers, which reduce waste by condensing and drawing additional heat from the moisture produced in the combustion gases.
Variable-capacity gas valves. These regulate how hard the furnace operates (capacity), raising or lowering the furnace's output from 40% to 100% depending on how much your home needs to be heated. It heats on the lowest capacity needed to meet the thermostat demand. This prevents the furnace from wasting energy by heating beyond the thermostat's set temperature, producing excellent temperature balance.
What Each Brand Has in Common
All the listed gas furnaces are backed by limited lifetime heat exchanger warranties and 10-year limited warranties on covered functional components. We note in the article if a brand includes longer or additional warranties with their furnace
For the homeowner familiar with single- or two-stage furnaces, which make a lot of noise when on, the furnaces in our list operate exceptionally quietly due to their high efficiency.
1. Lennox SLP98V Gas Furnace
Topping this list is Lennox's impressive SLP98V model, having an energy-efficiency of 98.7% AFUE. This model is a variable-capacity furnace, so it can balance your home's heating to ensure you are as comfortable as possible.
Topping this list is Lennox's impressive SLP98V model, having an energy-efficiency of 98.7% AFUE. This model is a variable-capacity furnace, so it can balance your home's heating to ensure you are as comfortable as possible.
Lennox also provides an energy-efficient central air conditioner, called the Lennox XC25. This model has 26 SEER.
While the pair may be a pricey combo upfront, you will make back the cost in no time due to your energy savings.
SLP98V special features:
2. Carrier Infinity 98 Greenspeed 59MN7 Gas Furnace
Carrier is on the cutting edge of efficiency and indoor comfort, and this model is a testament to that. It is a variable-capacity furnace, which Carrier calls "Greenspeed Intelligence," and is the same technology in Carrier's AC models.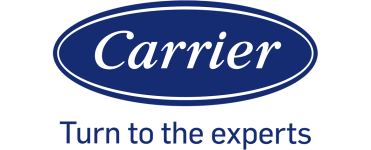 Carrier was formerly owned by United Technologies but is now its own independent brand.
Special features:
Up to 95% AFUE
Energy Star qualified
Quietest and most efficient Carrier furnace available
Allows four choices of "constant on" fan speed operation
Has zone heating
3. Amana AMVM97 Gas Furnace
When Daiken took over Goodman/Amana, it put a Daiken badge on Amana products. Now, Amana has become specially upgraded in its efficiency.  
Special features:
98% AFUE
Self-diagnosed control board
Heavy-gauge steel cabinet that is thermally insulated
Contains replacement coverage so that original homeowners can replace their entire furnaces if the heat exchanger fails
Uses the CoolCloud HVAC app for professional technicians to configure and diagnose select systems
4. Heil Ion 98 Variable-Speed Modulating Gas Furnace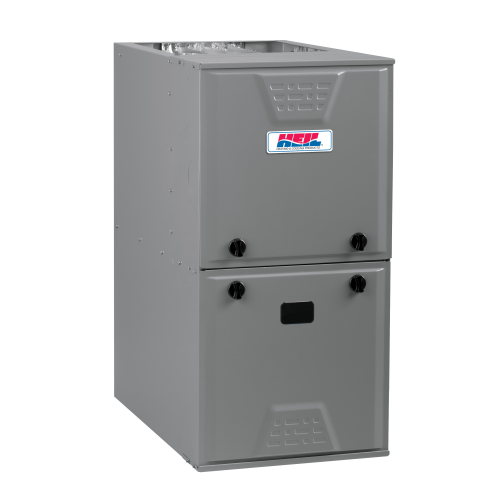 Heil has committed to maintaining quality HVAC products, of which their Ion 98 furnace model is no exception. Formerly known as QuietComfort, this series has only gotten better over the years. The model number is Heil Ion G97CMN.
This series includes central air conditioners and heat pumps.
Heil has some "sister" brands all made by International Comfort Products (ICP) that use the same equipment. These brands are Comfortmaker, Keeprite, Tempstar, Arcoaire, Airquest, and Day & Night, and they are all slightly different from Carrier or Bryant. ICP is a Carrier company. 
Ion 98 special features:
Up to 98% AFUE
10-year No Hassle Replacement limited warranty alongside heat exchanger and parts warranties
Energy Star qualified
Reliable direct spark gas ignition
Thermostat allows for Wi-Fi remote access and intelligence diagnostics
5. Rheem Prestige R98V Series
In our previous "most efficient furnaces" articles, we wrote about Rheem's Prestige R97V series. Rheem has outdone itself, however, creating an even better model in the Prestige R98V. Since 2017, this series has provided homeowners with the quiet and warm comfort they desired.
Special features:
98.7% AFUE
Uses a variable-speed electronic commutated motor (EMC) for quiet operation and to control humidity while utilizing less power.
May be qualified for local and/or utility rebates
Easy installation
Low profile cabinet for space constrained installations
Why You Need Pro Installation
There is little doubt that industries push professional installation because they want to support local HVAC contractors. While this doesn't make prices for consumers as competitive as possible among leading brands, this does offer some consumer protection that will not be available without a professional.
HVAC professionals who are licensed and familiar with furnace installation can keep you and your home safe by preventing risks such as carbon monoxide leaking. Going with an HVAC professional also allows furnace warranties, which will most likely be voided for uncertified DIYers.
Our recommendation is to pay for a qualified contractor to do the job. This way, you have some guarantees and extra precautions set in place that will not come back to bite you in the future.
If you would like to use our Free Estimates service, click here. There is no cost or obligation to you.
Need System Advice or a Free Quote?
We've Got HVAC Pros Ready to Help!