Top Rated Central Air Conditioners 2020
The best central air conditioners for 2020 is the focus of this Central AC Buying Guide. Which brands and models are best? Several of these well-known brands don't make the list including Lennox!
These are units you can expect to give you 15-20 years of reliable service when you give them annual TLC/maintenance and periodic minor repairs. Many last more than 20 years!
The best central air conditioners for 2020 are:
Carrier 24VNAO Infinity 20 Air Conditioner
Heil Ion 19 Air Conditioner
Rheem Classic Series RA17 Air Conditioner
Amana ASXC 16 Air Conditioner
Bryant Evolution 187B Air Conditioner
Trane XL 16i Air Conditioner
York LX Series YCG Air Conditioner
Goodman GSX14 Air Conditioner
We've chosen the best central air conditioners based on:
1). Quality of the parts used – an AC is a sum total of its components. Special emphasis is placed on the service track record of the compressor, the key piece of equipment in an AC condensing unit – the outside unit.
The coil quality is also a major concern, since some brand's like older York models were known to fail way too early. York has improved the problem in recent years.
2). Service record of the air conditioners. Industry statistics show which brands and models demonstrate the best reliability.
3. The best ACs in each performance tier – and there are three (3):
Most brands make three tiers of central air conditioners: Single-stage, 2-stage and variable capacity air conditioners.
Efficiency tends to go up with performance, but there is some overlap.
If you're looking for the Most Efficient Central Air Conditioners of 2020, that's a different Buying Guide. They are almost all variable capacity.
But the best? Not always.
We've chosen the best air conditioners for 2020 for each performance tier.
Note on Ratings: All the ACs in this list get good ratings. That's why they're here. There are plenty of 3-star ACs out there. This list includes only the best.
Best Variable Capacity Central Air Conditioners
These are also known as the best modulating air conditioners. The compressor runs at as little as 25% or 40% depending on the model.
They run at the lowest capacity or speed possible to keep indoor temperature exactly where your thermostat wants it. The compressor adjusts in tiny increments up or down to hit the mark with precision.
The performance benefits of staged cooling mentioned in the Best 2-stage Section below are magnified for variable capacity units – the best control of temperature, humidity and noise (quietest).
The downside, in our professional opinion, is communicating technology.
Some AC technicians swear by it; others swear at it. Performance is great – when it works.
They are wary of it because it occasionally fails, and the components stop communicating. This affects performance and might prevent the unit from running at all.
If your HVAC salesperson discusses communicating technology, ask about problems and what has been done by that particular brand to solve potential problems. If they tell you there are "no problems," well, that isn't true. Do a little research with videos like this one.
Part of the problem is that every brand is using proprietary technology, so no common solutions are being found.
OK, with that in mind, here are the two best variable capacity air conditioners we can recommend. They are among the most efficient central air conditioners too.
Carrier 24VNAO Infinity 20 Air Conditioner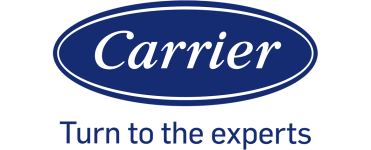 This unit has been on our list of top rated air conditioners for years because of its record of dependable cooling. It was one of the first modulating ACs and it continues to prove its value.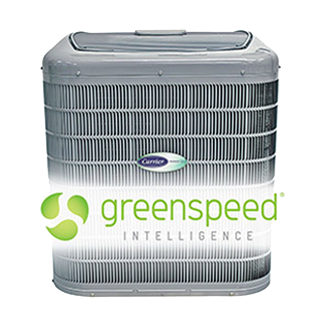 As it is also known, the Carrier Infinity 20 with Greenspeed Intelligence was the first of its kind when introduced about 2010. In its first decade of use, the Carrier Greenspeed AC has proven its quality. As the first variable capacity AC from the major brands, it has a longer track record of reliability than any other.
Did you know? Carrier and Bryant offer a product lineup that is identical. The Bryant Evolution Series 180C air conditioner is the same unit, and you might be able to find it locally for a little less. Just make sure the installer is a Carrier/Bryant certified installer to get the best installation for your money. Using our Free Local Estimates service can help you get the best installation for your money – and the quality of the installation is every bit as important as the quality of the air conditioner.
Here is our Carrier Infinity 20 Review / Carrier 24VNAO Air Conditioner Review
Efficiency: Up to 20.5 SEER
Pros: Proven durability over a decade of use. Good efficiency and humidity control.
Cons: Not as efficient as some variable capacity central air conditioners. Warranties are average.
Quality Rating: 4.5. Carrier uses parts of proven quality from Emerson and some of the best manufacturers in the industry.
Features Rating: 5. This unit removes humidity better than most and is very quiet.
Warranty Rating: 4. The 10-year parts warranty is average. Many brands offer better warranties.
Overall Rating: 4.5 out of 5. Carrier costs more, but Carrier uses premium parts.
Cost Range: $7,300 – $8,800.
Good choice for: Very warm, humid climates when premium efficiency and humidity control are top priorities.
Heil Ion 19 Air Conditioner
Heil is the best know brand of a manufacturer called International Comfort Products, or ICP (not to be confused with the Insane Clown Posse).
ICP makes Heil, Arcoaire, Day & Night, Tempstar, Keeprite, Comfortmaker and other identical brands. Most are regionally sold, so if you don't have a Heil dealer in your area, it's likely there is an AC contractor that sells one of the other brands.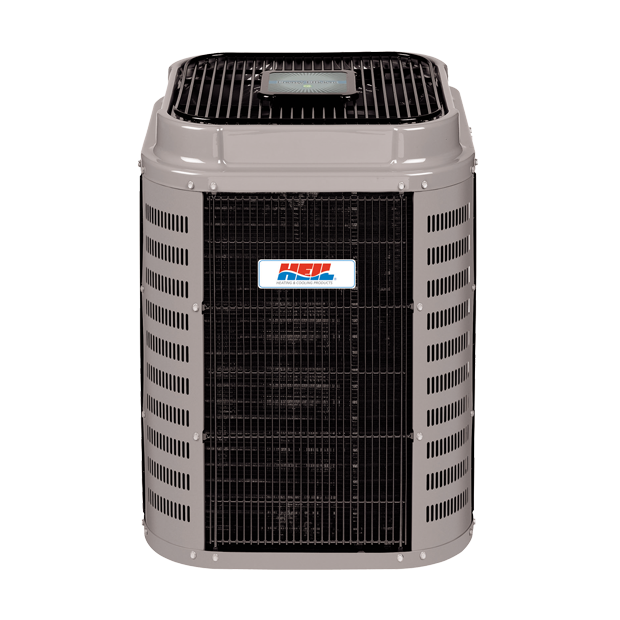 Why so many identical brands? The HVAC equipment market has consolidated quite a lot in the last 15 years. Many large manufacturers have bought up small brands. Instead of making each an independent brand with its own equipment, the manufacturers have chosen the best designs and used the designs for all the brands. It cuts cost while maintaining the appearance of giving you options. If you can't find this unit in Heil where you live, it should be available from one of the sister brands.
What sets Heil and other ICP central air conditioner brands apart is the excellent warranties offered, which are discussed in the Heil Ion 19 Ratings below. The Heil Ion 19 is one of the best 2020 central ACs due to its features, efficiency and ratings.
Efficiency: Up to 19 SEER, 13 EER
Pros: Top quality and outstanding warranties.
Cons: Not sold everywhere. But if you can't find a Heil dealer, look for another ICP brand dealer.
Quality Rating: 4.5. Heil/ICP is owned by UTC, the parent brand of Carrier and Bryant. The fact is, ICP air conditioner brands are identical to Carrier and Bryant air conditioners but are sold at a much lower cost to meet the demands of a wider range of customers.
Features Rating: 4.5. This unit has a 5-stage compressor to optimize indoor climate comfort. It is WiFi compatible with the Heil app.
Warranty Rating: 4.5. Heil offers a 10-year parts warranty, which is average. But the compressor and coil have a 10-year replacement warranty. If either fails in the first 10 years, the entire outside unit/condensing unit will be replaced, not just the individual part.
Overall Rating: 4.5 out of 5. This is a high-quality AC as are the sister brands.
Cost Range: It's a good value compared to the Carrier Infinity unit – $6,200 – $7,400
Good choice for: Any home in a hot and humid climate when you're willing to risk problems with a variable capacity air conditioner. All the Heil ICP air conditioners are worth considering when comparing central air conditioner brands.
Best 2-stage Central Air Conditioners
Two-stage or two stage air conditioners are those with two operating capacities. Low capacity is about 65% of capacity for most brands. High, of course, is 100%
What's the point of two stages? These units run on the low capacity most of the time. This provides better control of the indoor climate:
Temperature – Operating on low means a less likelihood of the unit over-cooling your home, a problem leading to temperature imbalance of a couple degrees.
Humidity – Cycles are longer on the lower capacity, so air is more consistently pulled over the very cold indoor coil. Moisture from the air condenses on the coil and exits your home through the condensate drain. Two-stage ACs remove about 25% more humidity than single-stage ACs.
Noise – The low setting on most central air conditioners is 4-7 decibels quieter than high.
Here are the best 2 stage air conditioners for 2020.
Rheem Classic Series RA17 Air Conditioner
This is the RA17 non-communicating model, not the Classic Plus RA17 with communicating technology as an option. We recommend a non-communicating HVAC system.
Rheem and its identical sister Ruud (another result of consolidation) have boosted quality and warranties in the last 5 years. Efficiency too. The results are impressive – a whole new lineup from one of North America's most trusted brands. That's why the RA17 is one of the best 2020 central air conditioners.
Efficiency: Up to 17 SEER and 13 EER
Pros: Rheem uses Copeland UltraTech compressors. Copeland is widely acknowledged to make the best compressors in the industry.
Cons: This unit is only made in 2-ton and 3-ton units. It is available in 2-5 ton models in the communicating version, so that's an option if you need a size larger than 3 tons/36,000 BTUs.
Quality Rating: 4.5. Rheem is a Paloma Industries brand, and Paloma has improved quality and warranties to match demand in the last few years.
Features Rating: 4.5. This unit does a good job dehumidifying and cooling any home. Rheem also makes connections easier. Installation goes faster, and that can reduce labor cost.
Warranty Rating: 5. For years. Goodman/Amana and ICP/Heil air conditioners ruled the warranty battle. Since about 2017, Heil has backed its best units including this one with a ten-year unit replacement warranty. If the condenser or coil fails while under warranty, Rheem will replace the entire condensing unit, not just the part.
Overall Rating: 4.67 out of 5
Cost Range: $6,275 to $6,800. Remember it's available in 2-ton and 3-ton models.. The cost of the RA17 communicating AC in 2-5 tons is $6,500-$8,900.
Good choice for: Any homeowner that wants improved humidity control without the high cost of a modulating/variable capacity central air conditioner. The solid warranty is also attractive.
Amana ASXC 16 Air Conditioner

Amana is a well-known brand. In 2005, upstart Goodman bought Amana. Then in 2012, global HVAC giant Daikin bought Goodman and Amana along with it.
Goodman/Amana had a reputation as the cheap air conditioner brand, but that was already changing when Daikin bought Goodman and Amana. The three brands are identical in the models all make.
Today, Daikin, Goodman and yes, Amana, are made with parts in the top tier for quality and durability. Amana warranties are the best central AC warranties available. Here's what you get with the Amana ASXC16:
Efficiency: Up to 17 SEER
Pros: Two-stage cooling, Copeland internal components, two-speed fan for quieter operation, Energy Star efficiency and a great warranty.
Cons: Optional ComfortBridge communicating technology. Salespeople try to sell the option to "optimize indoor comfort," but it costs $500+ and you likely won't notice much improved comfort or cost savings on energy use.
Quality Rating: 4.5. Amana is a solid brand with improved quality since Daikin bought it in 2012.
Features Rating: 4.5
Warranty Rating: 5. Amana offers a lifetime warranty on the compressor. If it ever fails the first homeowner at the home of original installation, Amana will replace the entire outside unit.
Overall Rating: 4.67 out of 5.
Cost Range: $5,800 – $8,100
Good choice for: Anyone that wants a solid, 2-stage central AC backed by the best warranty available. It's a decent value in terms of cost too.
Bryant Evolution 187B Air Conditioner
Carrier makes an identical two-stage central air conditioner, but we chose the Bryant model because it is slightly less expensive. That's all.
If you have a Carrier dealer you really like, as them about the Carrier Infinity two-stage air conditioner that is identical to the Bryant Evolution 187B.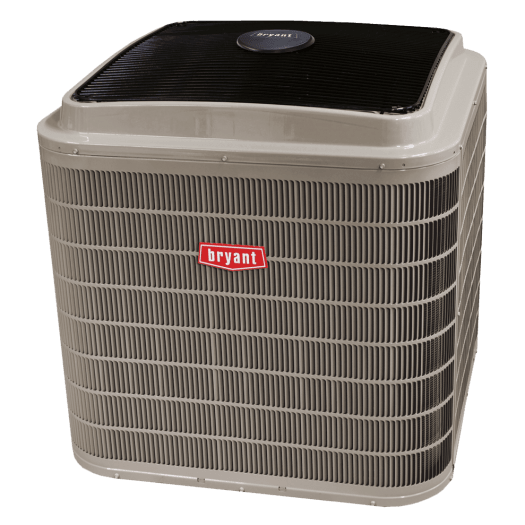 These units are very dependable and efficient. Warranties aren't great, but that does not reflect on quality. Mostly it is a reflection on the higher cost to produce the units and Bryant's desire to protect its profits against warranty claims.
Efficiency: Up to 17 SEER
Pros: High quality, quiet operation.
Cons: Higher cost than many two-stage central ACs (but a little less than Carrier.)
Quality Rating: 5 – Among the best.
Features Rating: 5 – All the best features including WiFi connection through the App and Evolution Connex thermostat (but a little pricey).
Warranty Rating: 4. It's just 10 years for all parts.
Overall Rating: 4.67 out of 5.
Cost Range: $6,200 – $9,000
Good choice for: Those willing to pay a little more to get one of the best 2-stage central air conditioners will appreciate this unit.
Best Single Stage Air Conditioners
A single-stage air conditioner runs full blast whenever your thermostat wants cooler air.
That's fine if your expected use fits one or more of these conditions: You climate is dry, so dehumidifying isn't the top priority, you don't use the AC much (cooler climates) or buying an affordable central air conditioner is your purpose.
Trane XL 16i Air Conditioner
Trane makes some of the best HVAC equipment in the world. We could have included Trane air conditioners among the best variable capacity and two-stage ACs too. But we chose to wait till the single-stage models because most of them are "junk." Trane's are quality.
Independent studies show Trane is about equal with Carrier in reliability. American Standard HVAC equipment including central air conditioners are identical with Trane. Here are reasons to consider the Trane XL 16i:
Efficiency: Up to 16.5 SEER
Pros: Rock-solid quality. Trane, American Standard, Carrier and Bryant are the cream of the crop.
Cons: They cost more too.
Quality Rating: 5
Features Rating: 4.5
Warranty Rating: 4.0 – Just 10 years on all parts. No special warranty for the compressor. No unit replacement warranty.
Overall Rating: 4.5 out of 5
Cost Range: $6,000 TO $8,400
Good choice for: Trane enthusiasts who, like Bryant buyers, are willing to pay more to get a premium-quality central AC.
York LX Series YCG Air Conditioner
We've been producing the Top Rated Central Air Conditioner posts since 2011. We know air conditioners. And so it is with complete confidence in the data that we can say York was once junk but now it is among the top third of brands.
Johnson Controls owns York and makes identical brands to York – Luxaire, Coleman and Champion. About 2014, Johnson Controls realized its coils had issues. They failed (leaked, mostly) at a much higher rate than most. The global HVAC and controls company invested the money and resources needed to determine the issue and solve it.
The York air conditioners you can buy today are a significant upgrade from what was available just a few years ago. This York LX Series YCG AC delivers good value for the money spent.
Efficiency: Up to 17 SEER
Pros: Compact design. Reliable operation.
Cons: Warranty is so-so.
Quality Rating: 4
Features Rating: 4.5
Warranty Rating: 4
Overall Rating: 4.167
Cost Range: $5,700 – $7,600
Good choice for: Homeowners that want a unit that costs a bit less and will serve them well for 8-12 years. The unit will last up to 20 with maintenance and repairs, but dependability isn't as good after year 10 as Trane and Carrier.
Goodman GSX14 Air Conditioner

Let's be clear from the start.
1). Daikin now owns Goodman and has improved quality significantly. Daikin is one of the largest HVAC manufacturers in the world, and selling junk would hurt its reputation. Due to quality upgrades, Goodman rates among the top brands for durability. Goodman has always used Copeland parts, and Copeland is a proven winner for quality and reliability.

2). Goodman air conditioners continue to have some of the best warranties available.
Efficiency: Up to 15 SEER
Pros: Good quality, good warranty, good value due to affordable cost.
Cons: Not as efficient as others on this list. So it's not a great choice for very warm, humid climates.
Quality Rating: 4
Features Rating: 4
Warranty Rating: 4
Overall Rating: 4 out of 5 A 2-year unit replacement warranty comes with the 10-year parts warranty. The best Goodman models have longer compressor warranties.
Need System Advice or a Free Quote?
We've Got HVAC Pros Ready to Help!