Best Heat Pumps Under 2000 for 2019
With a starting price under $2K, here are the best heat pumps under 2000 for 2019.
Best Heat Pumps Less Than $2,000
The best heat pumps under $2,000 are:
Trane XR 15 Heat Pump
Bryant 226A Heat Pump
Heil Performance 15 NXH5 Heat Pump
Goodman GSZC16 Heat Pump
Maytag M1200 PSH1BE Heat Pump
Units start below $2,000: These heat pumps are available in sizes from 1.5 tons or 2.0 tons up to 5.0 tons.
The smaller sizes of each heat pump cost less than $2,000 for the unit only. Larger sizes cost between $3,000 and $4,000.
Plus an indoor coil: A heat pump requires an evaporator coil installed in (uncased coil) or adjoining (cased coil) the furnace or air handler.
Installation cost for labor and supplies is extra: The heat pump requires installation fittings, wiring and a line set.
For more comprehensive heat pump research, see our 2019 Heat Pump Buyers Guide.
Other Names for Heat Pumps
These heating and air conditioning systems are also called:
Split system heat pumps: The systems include an outside air conditioner/condensing unit and an indoor air handler and coil.
Air source heat pumps: Heat is captured and dumped in air rather than water or the ground. As a result, the term air source heat pump is used. This contrasts with geothermal heat pump. Geothermal technology gathers heat for heating and dumps heat when cooling beneath the ground.
Best Heat Pumps Under $2,000
Here are the top affordable heat pumps with brief reviews.
Sizes start at 1.5 or 2.0 tons and range to 5.0 tons. That's equal to 18/24K BTUs to 60K BTUs. Each series starts below $2,000 for the heat pump.
Additional costs include an indoor coil ($300-$700), refrigerant line set and other installation supplies ($250-$500) and installation labor ($1,000-$2,000).
Trane XR 15 Heat Pump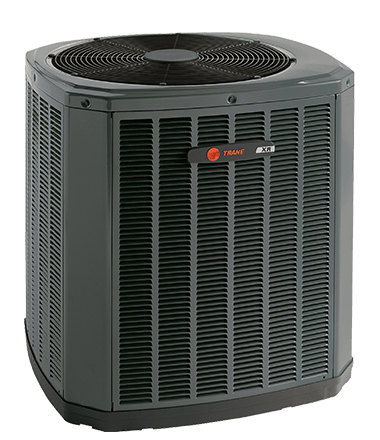 There's excellent value in this heat pump – good quality and efficiency at a competitive cost.
Pros: 16 SEER/9.5 HSPF Heating rating is quite high. Trane Climatuff compressors are among the best.
Cons: There's nothing about this unit not to like, unless you want more efficient cooling. That's why it is at the top of our list.
Identical to: American Standard Silver 16 heat pump
Cost: $1,800 – $3,100 plus installation costs
Bryant 226A Heat Pump
This unit is an efficient two-stage heat pump suitable for any climate.
Pros: 17.5 SEER and 9.5 HSPF are excellent. Two-stage heating and air conditioning is more comfortable than single-stage performance.
Cons: Only the smallest model costs less than $2,000 due to the efficiency and performance.
Identical to: Carrier Infinity 16 heat pump
Cost: $1,950 – $3,400
Heil Performance 15 NXH5 Heat Pump
This is a cousin-brand to Carrier with good quality and Energy Star efficiency.
Pros: 15 SEER and 8.5 HSPF suitable for moderate to warm climates. Competitive cost.
Cons: Efficiency isn't as high as others on the list. It's a single-stage heat pump.
Identical to: Models made by Tempstar, ComfortMaker, KeepRite, Arcoaire and Day & Night.
Cost: $1,650 – $2,700.
Goodman GSZC16 Heat Pump

Goodman remains the best value in residential HVAC. In fact, with its acquisition by global leader Daikin, quality has improved.
Pros: 16 SEER and 9.7 HSPF are excellent, Energy Star heating and air conditioning. The two-stage Copeland UtraTech scroll compressor is the top-rated compressor made. It is backed with a lifetime warranty.
Cons: There are no major issues with this unit.
Identical to: Amana ASZC16 heat pump
Cost: $1,700 – $2,800
Maytag M1200 PSH1BE Heat Pump
This is a well-built heat pump covered by an excellent warranty.
Pros: 12-year parts warranty including the replacement of the entire heat pump if the compressor fails under warranty.
Cons: Only 15 SEER, so not best for warm/hot climates.
Identical to: Models from NuTone, Broan and Frigidaire, all Nortek Global brands.
Cost: $1,875 – $3,150
Our Central Heat Pump Buying Guide
If you'd like to research topics like heat pump pros and cons, heat pumps vs gas furnaces, brand reviews, choosing a heat pump for your climate, sizing a heat pump, heat pump performance and efficiency, the information is found in our 2019 Central AC Buying Guide.
Where's Lennox?
There are no Lennox heat pumps on this list for a few reasons.
Lennox heat pumps are very efficient, and price goes up with efficiency. So, Lennox's better heat pumps start at a cost of more than $2,000.
#2. The Lennox heat pumps that cost less have poor warranties and aren't as reliable. They don't make the list.
Where's Carrier?
Carrier air conditioners offer quality and durability that is better than average. But cost is the issue. They're expensive.
While Carrier isn't here, the Bryant model is identical to a Carrier heat pump. Bryant is often priced below Carrier for marketing purposes – to attract a broader range of consumers.
Also, the Heil heat pump is quite similar to Carrier/Bryant. It's an ICP brand along with Day & Night, Tempstar, KeepRite and others. ICP is owned by UTC, which also owns Carrier/Bryant. Many of the ICP components are the same as Carrier's.
Heat Pump Brands and Manufacturers
The "identical to" sections might have raised questions about brands. There has been consolidation in the HVAC industry like in most others. Here are the major manufacturers and their brands.
United Technologies Corporation: UTC makes Carrier and Bryant. Most models are identical. Payne is a low-cost UTC brand and not identical.
International Comfort Products: UTC owns International Comfort Products. ICP makes Day & Night, Heil, Arcoaire, AirQest, Tempstar, KeepRite and Comfortmaker. ICP products are similar to Carrier and Bryant, with many of the same components. But they're not quite identical.
Ingersoll Rand: IR owns Trane and American Standard, and the equipment is identical and costs about the same.
Daikin Global: Brands are Daikin, Goodman and Amana. Brand lineups are nearly identical. Goodman is priced the lowest for marketing purposes.
Lennox International: Brands are Lennox, Concord, Ducane and Allied. Lennox owns Allied Air that makes Armstrong Air and AirEase. All but Lennox are identical or nearly so.
Nortek Global: Called Nordyne until recently, Nortek Global brands are Maytag, Broan, Frigidaire and NuTone. Pricing varies slightly. Tappan and Westinghouse brands were retired in 2016.

Paloma Industries: Brands are Rheem and Ruud, and they are identical and sold at about the same price.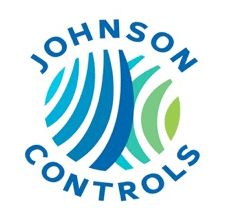 Johnson Controls: This large manufacturer makes identical brands York, Luxaire and Coleman. Champion is similar but with fewer models.
How to Get the Best Heat Pump ROI
The goal is to get proper installation for a fair cost. There are a lot of cheap installers around. But if the installation isn't done right, the heat pump might run inefficiently and/or have early mechanical issues. Here's are two proven approaches to getting quality and value from the installation.
To get the best price from a quality installer:
Request estimates from 3 or more local heat pump contractors
Meet with the potential installers, and ask about the best affordable heat pumps available
Learn about the experience of the crew that will be installing your heat pump.
Ask about the company's workmanship warranty
Check reviews online at Yelp, Google, the BBB and Angie's List
Make sure the installer knows how to choose the right size heat pump using Manual J or similar load calculation
Hire the heat pump company you believe has the best experience and workmanship at a fair cost
This process can take several weeks.
If you'd like to expedite the process, our 3 Free Estimates options reduces time from a few weeks to a couple days.
It is free, and there is no obligation to use the service.
Need System Advice or a Free Quote?
We've Got HVAC Pros Ready to Help!