Heat Pump Buyers Guide 2019
This heat pump buying guide includes heat pump pros and cons, a discussion of heat pump efficiency, feature options, brand reviews and much more.
Heat Pump Buyers Guide 2019
Heat pumps are the fastest growing segment of the HVAC market. Furnaces are still more popular, especially in cold regions, but even that is changing with the introduction of cold-climate heat pumps that outperform gas furnaces in freezing weather. More on that below.
By the way, this buyers guide is about standard split system heat pumps rather than geothermal or mini split heat pumps.
Heat Pump vs. Furnace and Air Conditioner
The most common split system remains a central air conditioner outside and a gas furnace inside that is the air handler (blower) for both heating and AC. The furnace includes a coil through which refrigerant is cycled back to the outside unit.
The heat pump alternative is to install a heat pump, technically called a condensing unit, outside and an air handler with a coil inside.
How a heat pump works: The heat pump moves heat from one place to another, not by burning fuel to create it. In summer, the system's refrigerant captures heat inside through the indoor coil. It pumps it outside where it is released through the outdoor coil.
Uncased Indoor Coil
The heat pump has a reversing valve, so in winter, heat is collected outside, pumped inside and released.
Backup heat: As you would expect, heat pumps lose effectiveness/efficiency in very cold temperatures. It's hard to collect heat in temperatures below freezing. As a result, they still aren't popular in the North.
Plus, most systems are equipped with backup heat strips in the air handler. From 5,000 to 20,000 watts (5kW to 20kW), the heat strips provide supplemental electric resistance heat when the heat pump struggles to pump enough heat from outdoors.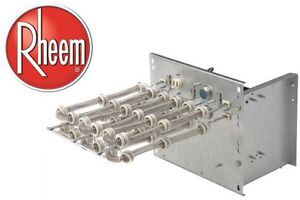 20 kW Heat Strip for installation in an air handler
They are space heaters inside the air handler and also provide emergency heating if the heat pump breaks down.
Cost: The average cost of a heat pump system installed is $6,500 to $11,500 based on size, efficiency, performance and installation factors. The average cost of an AC/furnace split system is $5,750 to $10,500 based on the same factors.
Heat pump system cost includes:
Outside unit/condensing unit
Indoor coil installed in or adjacent to the air handler
Refrigerant line set
Installation supplies such as a sheet metal plenum and return air drop to connect the air handler to the ducts
Installation labor that covers wages, insurance, travel, taxes and a range of overhead items like trucks and tools
Cost is not the primary factor in choosing a furnace/AC system over a heat pump. The reasons are freezing temperatures in cold climates and a lack of familiarity with heat pumps for some homeowners.
Reasons to Consider / Heat Pump Pros and Cons
There are advantages and disadvantages to choosing a heat pump split system.
Heat Pump Pros
Efficiency/lower operating costs: Heat pumps use two to four times less energy than gas furnaces. While this isn't a direct comparison, it will make the point. A 90% efficient gas furnace delivers 90% of the heat it creates into your home's ductwork. That's an efficiency ratio of .9 to 1.
Heat pumps have greater efficiencies. This is because they use electricity just to cycle refrigerant, not to make heat. That electricity, in most cases, is produced by burning fossil fuel at the power plant.
Depending on the efficiency of the heat pump, it will turn each unit of fuel burned at the power plant to produce about two to more than four times the that heat. Burn 100,000 BTUs of fuel and pump 200,000 to more than 400,000 BTUs of heat into or out of a home.
Environmentally friendlier: Carbon emissions are lower, and newer refrigerant does not deplete ozone. R410A refrigerant is used in all split system heat pumps, and it does have a high global warming potential (GWP), so that's a concern. Newer refrigerants like R32 do not deplete ozone and have a much lower GWP.
Lower installation cost: First-time installation labor costs are higher for a gas furnace. The increased cost comes from running a gas line from the main line to the house and then inside the house to the furnace. The furnace must then be vented through the roof (80% models) or alternatively through the wall (90% and higher furnaces). If the furnace is a replacement, then the gas line and vent are probably in place, so those costs aren't incurred.
Cold-climate heat pumps or CCHPs: Efficiency levels in heat pumps continue to rise. The most efficient units – 10 HSPF heating efficiency and higher – can pull enough heat from below-freezing air to heat a home. Cold-climate heat pumps are quite expensive at $5,500+ installed, but their operating costs are lower than those of a furnace. They are also called cold-climate air-source heat pumps, or CCASHPs, to differentiate them from geothermal heat pumps.
Safer: While rare, carbon monoxide poisoning and explosions are possible with a gas furnace. Heat pumps don't have those risks.
The dual fuel option: Many heat pumps can be installed in a system with a gas furnace. This is an option in very cold climates, but becoming less so with the rise of CCHPs. Usually a mid-efficiency heat pump is paired with a high-efficiency furnace. The heat pump provides the heat when outdoor temps are cool. The system automatically switches to furnace heat in very cold temps. The switch point can be adjusted. It is typically in the mid-30s. A dual fuel system is the costliest but produces lower operating costs than heating with a furnace only. Carrier and Bryant call these Hybrid Heat models.
Heat Pump Cons
Higher cost: As we noted, heat pump split systems cost a bit more than AC/furnace systems. However, the higher cost is recouped in less than 7 years in climates where heat is needed at least two months of the year. If the home only needs heating, a gas furnace costs a lot less than a heat pump split system.
Not needed in some climates: If the coolest climates, many homeowners don't install a central AC. They might use a window AC or portable AC for the hottest days or rely on a whole-house fan to cool off the home at night. In those homes, just an efficient gas furnace is needed. See our Most Efficient Gas Furnace guide for good options.
In the warmest climates, some homeowners don't use any heat – except for possibly a space heater when necessary. For some, an AC and air handler are enough. They don't spend the extra $500-$1,000 on a heat pump system. However, we recommend a heat pump over just an AC in those climates. We make the recommendation because space heaters create heat with electric resistance, and it is the most expensive heat when compared with a furnace or heat pump.
Efficiency Range: How Efficient Should a Heat Pump Be?
The general idea is that the hotter or colder your climate is, the more efficient the unit should be. While cold-climate heat pumps are becoming more common, 90% of homes in cold climates still use furnaces.
Heat pump heating efficiency is rated in HSPF – Heating seasonal performance factor.
Heat pump air conditioning efficiency is SEER – Seasonal energy efficiency rating.
A unit with a high HSPF will have a high SEER, since they are both measures of efficiency.
This climate map of the US is useful.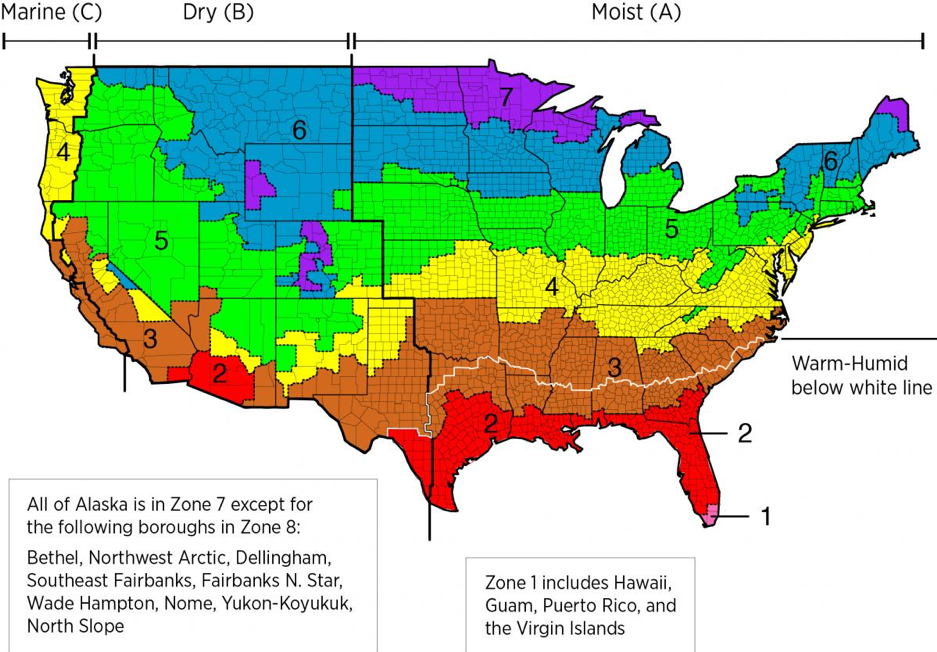 Here are our recommendations.
Zones 1 & 2: Hot climates. 9.5 HSPF and above. 18 SEER and above. Cooling is more important.
Zones 3 & 4: Warm climates. 8.5 to 9.5 HSPF. 15 to 17 SEER.
Zone 5: Temperate to cool climate. 9.0 to 9.5 HSPF. 16 to 18 SEER. Heating
Zones 6 & 7: Cool to cold climates. Furnace or furnace/AC recommended unless you're willing to spend at the top of the range for a cold-climate heat pump or a dual fuel furnace and heat pump system.
Alaska: A furnace or furnace/AC system is recommended.
Hawaii: 16-20 SEER AC or heat pump is recommended based on your specific climate demands.
Features Range: What is Staged Heating and Air Conditioning?
Heat pumps are made at three performance levels. Here they are with pros and cons.
Single-stage heating and air conditioning: The system runs at 100% whenever heating or cooling your home.
Pros and cons of single-stage heat pumps: They are the most affordable and least likely to break down. Efficiency range is 14 to 17 SEER. The negatives include temperature fluctuations since they tend to heat/cool slightly past the thermostat setting. Running at 100% is louder than running at a lower capacity.
Two-stage heating and air conditioning: These units have low and high capacities. Low is 65% to 70% depending on the model. They run on low whenever low is sufficient to keep up with the heating or AC demand.
Pros and cons of two-stage heat pumps: Running at the lower capacity produces quieter, more efficient and more balanced performance. The downside is slightly higher cost for the equipment and for repairs if the compressor needs replacing.
Variable-capacity heating and air conditioning: Also called modulating heat pumps, these units have compressors that run at capacities as low as 25% to 40% based on the model. They adjust in 1% or smaller increments all the way to 100%.
Pros and cons of modulating heat pumps: Variable-capacity heat pumps run at the lowest capacity needed, so are the quietest, most efficient and produce the best indoor climate comfort.
The negatives are that costs are significantly higher for the units and repairs are expensive too. All offer an "upgrade" called communicating technology. Each brand has a brand name for it. Its purpose is to optimize efficiency and balanced temperatures. However, they sometimes stop communicating. When this happens, the system might not work at all. Some HVAC contractors steer their clients away from communicating systems. Communicating thermostats start at about $400.
Heat Pump Brand Reviews
Brand ratings are overrated, if that makes sense. The quality of the installation is more important.
For starters, with brand consolidation throughout the industry, there are fewer distinctions between brands.
Most brands are built with the same internal parts, creating even fewer real differences. Lennox uses the most proprietary parts – and those parts are often more expensive and harder to get than others.
Here are the brands and ratings:
United Technologies Corporation: UTC makes Carrier and Bryant. Most models are identical. UTC owns International Comfort Products. ICP makes Day & Night, Heil, Arcoaire, AirQest, Tempstar, KeepRite and Comfortmaker. These brands are identical, though some have a more limited product lineup. Prices vary by brand in order to attract consumers at various budget levels. ICP brands are also very similar to Carrier/Bryant. Payne is a low-cost UTC brand.
Ingersoll Rand: IR owns Trane and American Standard, and the equipment is identical. Cost is about the same too.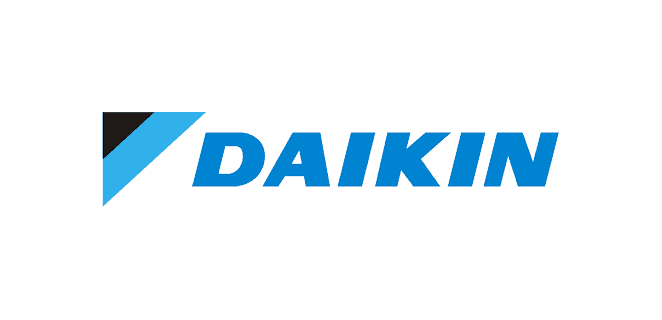 Daikin Global: Brands are Goodman, Amana and Daikin. Brands are nearly identical. Goodman is priced the lowest. Goodman has long been considered the cheap brand, but since Daikin bought Goodman and Amana in 2012, quality has improved. There's no reason to avoid Goodman.
Lennox Corporation: Brands are Lennox, Ducane, Armstrong, Concord, Allied and AirEase. All but Lennox are identical or nearly so.
Nortek Global: This company makes identical lineups under Maytag, Broan and NuTone. Pricing varies slightly. Tappan and Westinghouse brands were retired in 2016.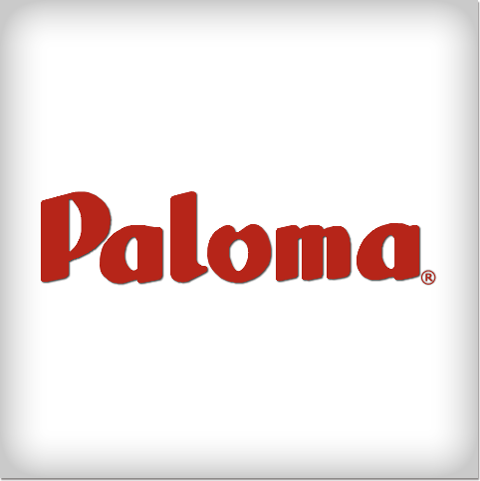 Paloma Industries: Brands are Rheem and Ruud, and they are identical and sold at about the same price.
Johnson Controls: York, Luxaire, Coleman and a few regional brands are made by Johnson Controls. Total market share is about 10%.
Surveys of homeowners by Consumer Reports and other organizations show slight differences in the reliability of these brands. Again, the differences are just a few percentage points from top to bottom.
Trane and American Standard have the best service records.
After that, all other brands are closely grouped with the margin of error.
Sizing a Heat Pump with a Load Test
Getting the size right is important for many reasons.
Too small: Won't heat or cool sufficiently, will work overtime and likely fail before it should.
Too large: Will overheat/cool your home, producing noticeable temperature fluctuations. It will run on short cycles, which is bad for the system and won't remove much humidity in muggy weather.
A load test – a test showing just how much heating and AC is required for your home – is the only way to get size right. Manual J is the most common HVAC load test, but there are a few others.
The load test takes 2-5 hours depending on the size of your home. One company lists these timeframes:
House size in square feet:
Less than 2,000: 2 hours
2,000-3,500: 3 hours
3,500-5,000: 4 hours
Cost is $75 to $125 per hour based on who does it and other factors.
The money spent on a load test will be a good investment because it ensures proper sizing. In turn, that ensures fewer mechanical failures and wasted heating/cooling.
Heat Pump Installation Tips
HVAC repair professionals will tell you that a large percentage of heat pump and air handler problems are the result of bad installation.
The most important tip is to get estimates from three well-respected heat pump contractors.
Find out how experienced the installer will be
Ask if they perform load tests and the cost
Check reviews on Google, the Better Business Bureau, Yelp and wherever else you can find them
Make sure they are licensed and insured
Choose the company you believe will do the best job of installation and then stand behind their workmanship
If you'd like to expedite this process, use our Free Estimates option. It's free. The contractors in the system are prescreened for experience. They are licensed and insured.
Heat Pump Buying Tips
These tips summarize what's been said above.
Buy for climate: The hotter your summers are, the better the ROI on an efficient heat pump. In temperate climates, a 15-17 SEER heat pump is most cost-effective. In very cold climates, we still recommend a furnace to a heat pump.
Buy for the environment: If this is a top priority, then buying the most efficient heat pump you can afford is the right choice.
Buy for indoor comfort – or not: If superior comfort like balanced temperatures in each room, quiet operation and superior summer humidity control, then you'll appreciate a two-stage ($$$$) or variable-capacity ($$$$$) heat pump. If you'd prefer to save money, then a single-stage ($$$) heat pump is all you need.
Need System Advice or a Free Quote?
We've Got HVAC Pros Ready to Help!