Central Air Conditioner Buyers Guide 2019
This central air conditioner buying guide provides options, pros and cons, information on AC efficiency, features, brand reviews and pricing.
Central Air Conditioner Buying Guide
A central air conditioner and furnace remains the most popular split system, especially where winters are cool to very cold.
Central AC vs Heat Pump
If you're replacing an entire system and would like to consider a heat pump, see our Heat Pump Buyers Guide for 2019.
When an AC is Better Than a Heat Pump
When you're not replacing the furnace: If the furnace is less than 10 years old and in good condition, it doesn't make financial sense to replace it along with the AC.
In climates with sub-freezing weather: A new breed of air source heat pumps called cold-climate heat pumps are effective in freezing temperatures, but they're expensive. Furnaces for heating and an AC for cooling are the more cost-effective and affordable option.
When you want to keep equipment costs low: An AC/furnace system costs slightly less than a heat pump system.
When you don't need heat: Very few climates are warm enough that heat is never needed. Another reason you might not need heat is that you have a heat source already such as a wood furnace or boiler.
When a Heat Pump Split System is Better
When you're replacing the entire system in a moderate to warm climate: While costing just a bit more, a heat pump split system will pay you back in just a few years because energy costs are lower for a heat pump than a furnace.
The cost range for a heat pump system installed is $6,500 to $11,500 based on size, efficiency, performance and installation factors. The average cost of an AC/furnace split system is $5,750 to $10,500 based on the same factors.
Energy Efficiency: How Efficiency Should A Central AC Be?
The hotter and longer and more humid your summers are, the more efficient the AC should be, with a few caveats discussed shortly.
How efficient are central air conditioners?
They range from 14 SEER to more than 26 SEER. Technology improves every year, and efficiency goes up with it.
What is SEER rating?
It's like gas mileage for central air conditioners and heat pumps. SEER is seasonal energy efficiency rating. It is energy efficiency measured over an entire year.
The hotter and muggier the weather is, the harder the unit will have to work, and the less efficient it will be. That's why SEER is averaged over an entire cooling season.
Does an efficient AC pay for itself?
Most of the time it does. For example, a 20 SEER AC uses 33% less energy than a 15 SEER model. On average, the AC would cost about $1,000 more.
If the 15 SEER model had an average cost of $100 per month to operate, the 20 SEER model would have an operating cost of $75, a savings of $25. The $1,000 divided by 25 is 40 months to make up the money.
What is the payback period for an efficient air conditioner?
The payback period is how long it takes to make up the extra money spent through lower energy bills. It depends on how many months of the year you use air conditioning.
4 months: 40 divided by 4 is 10 – 10 year payback period. Since ACs last 20 years with regular maintenance, you'll be saving money the last half of its life.
2 Months: The payback is 20 years, probably not worth buying the more efficient air conditioner.
6 months: In very warm, muggy climates it's common for the air conditioning to run from spring into autumn. The math is 40 / 6 = 6.67 years. The more efficient AC would definitely be worth it.
As AC efficiency rises beyond 20 SEER with variable-capacity air conditioners, cost goes up to, sharply in some cases. It's not possible to know how that would affect the payback period without getting written estimates for two models to compare head to head.
This map shows US Climate Zones with our recommendations beneath.
Zone 1 Cool: 13-15 SEER
Zone 2 Moderate: 14-16 SEER
Zone 3 Warm: 16-18 SEER
Zone 4 Hot: 17-20 SEER
Zone 5 Hottest: 18+ SEER
Other Factors in Buying an Efficient Air Conditioner
Climate is the major factor, but there are two others:
How long you intend to live in your current home: The longer you'll be there, the better the ROI for a more-efficient AC. If you have no plans to move, consider buying at the upper end of the range given for your zone.
If you expect to move less than 10 years, then a unit on the low end of the range is a cost-effective purchase. Caution: Don't go below the range. If you install a 14 SEER air conditioner in a hot climate like AZ or a very humid one like Georgia, it might turn off cost-conscious buyers with visions of super-high electric bills.
Your view of green cooling: In moderate and cool climates, you might get away with no AC at all. A whole-house attic fan that can rapidly exchange hot daytime air for cool nighttime air might be enough, along with the occasional use on a window AC in occupied rooms.
In warm-to-hot climates, the most environmentally friendly approach is to buy the most efficient model in your budget.
Features: What is Staged Air Conditioning?
An air conditioner that has stages doesn't run on full capacity all the time it's on.
Single-stage AC – pros and cons: Runs at 100% capacity when on. They're the most affordable air conditioners and are reliable too. The downside is that you might feel slight temperature changes, a little too cool right at the end of the cycle and a little too warm before the AC kicks on again. Efficiency range: 13 to 17 SEER.
Two-stage AC – pros and cons: Runs on low capacity most of the time. This is quieter and creates better temperature balance. Cycles are longer when running on low, so remove more humidity than single-stage ACs. Runs on high when necessary only. Cost is 15% to 25% more than single-stage air conditioning. Efficiency range: 16 to 20 SEER.
Variable-capacity – pros and cons: Runs at capacity anywhere from about 25% to 40% depending on the brand. Offers the best indoor climate control of temperature balance and humidity. The cons include costs of 50% more or higher and a higher rate of mechanical failure. This video from a local HVAC contractor is a good overview of variable-capacity advantages. Efficiency range: 19 to 26+ SEER.
Central Air Conditioner Brand Reviews and Ratings
In our view, brand ratings don't count for much.
This is for three reasons.
First, there's only a few percentage points between the "most reliable" and the "least reliable." It's within the margin of error, but we do think a few brands tend to me more reliable. Slightly.
Secondly, the brands all use many of the same internal parts. There's not a major difference between them. Lennox uses the most proprietary parts, but that's not always a good thing. Sometimes it makes parts harder to get and costlier.
Finally, it is the quality of the installation rather than the brand name that makes or breaks a central air conditioner. This point is discussed in detail below.
There has been consolidation in the industry, so there really are only about seven brands.
Here are the central air conditioner brands and ratings:
United Technologies Corporation: UTC makes Carrier and Bryant. Most models are identical. UTC owns International Comfort Products. ICP makes Day & Night, Heil, Arcoaire, AirQest, Tempstar, KeepRite and Comfortmaker. These brands are identical, though some have a more limited product lineup. Prices vary by brand in order to attract consumers at various budget levels. ICP brands are also very similar to Carrier/Bryant. Payne is a low-cost UTC brand. This group has about 25% of the market.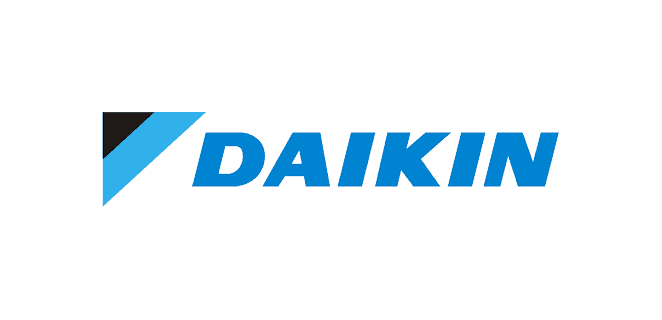 Daikin Global: Brands are Goodman, Amana and Daikin. Brands are nearly identical. Goodman is priced the lowest. Goodman has long been considered the cheap brand, but since Daikin bought Goodman and Amana in 2012, quality has improved. There's no reason to avoid Goodman. This group has a market share of about 18%
Lennox Corporation: Brands are Lennox, Ducane, Armstrong, Concord, Allied and AirEase. All but Lennox are identical or nearly so. Lennox and its brands have a market share of about 12%.
Ingersoll Rand: IR owns Trane and American Standard, and the equipment is identical. Cost is about the same too. IR's market share is 10%.
Johnson Controls: York, Luxaire, Coleman and a few regional brands are made by Johnson Controls. Total market share is about 10%.
Nortek Global, aka Nordyne: This company makes identical lineups under Maytag, Broan and NuTone. Pricing varies slightly. Tappan and Westinghouse brands were retired in 2016. This group's market share is about 8%.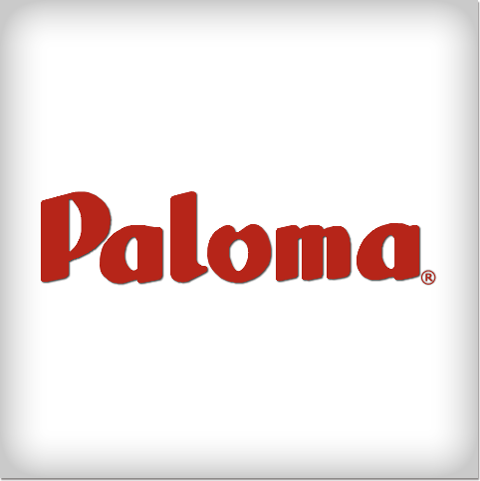 Paloma Industries: Brands are Rheem and Ruud, and they are identical and sold at about the same price. Rheem and Ruud have a 7% market share.
A collection of small brands make up the last 10% of the residential split system HVAC market in North America.
 What Size Central Air Conditioner Do You Need?
There's no simple rule based on the size of your home and the climate it's in.
Instead, a load test such as a Manual J test must be done. It accounts for important details of your home including its construction, materials, layout, size, insulation level and, yes, climate.
A Manual J takes 2-5 hours and costs $150 – $500. That money is well spent.
If your AC is too small: It obviously won't cool or dehumidify sufficiently and will work hard enough to break down before it should.
If your AC is too large: This is actually more common. Many contractors put in a size too big "just to be sure." If you've upgraded your home to be more energy efficient since that unit was installed, that will make it too big too. An oversized central AC runs on short cycles that don't remove much humidity. They overcool the space.
The load test is essential to indoor comfort and the best durability for your central AC.
Central Air Conditioner Buying Tips
These tips summarize what's been said above.
Buy for climate: The hotter your summers are, the better the ROI from an energy efficient central air conditioner.
Buy for the environment: If this is a top priority, then buying the most efficient air conditioner you can afford is the right choice.
Buy for indoor comfort – or not: If superior climate control is your priority over lowest possible cost, then you'll appreciate a two-stage ($$$) or variable-capacity ($$$$) AC. If you'd prefer to save money, then a single-stage ($$) air conditioner is all you need.
Don't Choose a Brand – Choose the Right Company to Install It
The point was made above that installation is more important than brand.
We recommend getting competing estimates from three or more local companies. Learn about their experience, the experience of the crew that will do the installation, their workmanship warranty and their reviews on Google or Yelp.
When you find a qualified company, then get its recommendation on brand, efficiency, features and other specifics.
If you'd like to expedite the process, use our Free Quotes service. The contractors that provide estimates are all in your area, and you can check out their reviews and history. There is no cost, and you're not obligated to use any of their estimates.
Need System Advice or a Free Quote?
We've Got HVAC Pros Ready to Help!